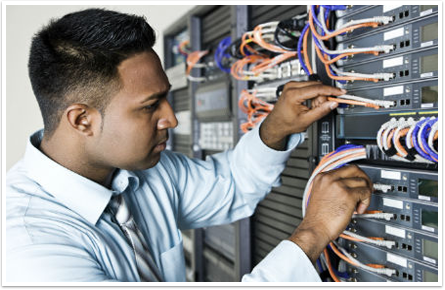 Technical support professional to work as part of our Managed Services team. Technicians will work with the team troubleshooting and resolving issues with client PCs networks, servers and peripheral devices; typically running using Windows OS, MS Office, Anti-virus Software, etc. Our clients represent a wide range of industries and are located within the Chicago metro area. Technicians will mostly work from our Chicago office and do remote or telephone-based support; however Technicians will also go to client office and regularly perform onsite visits and various onsite technical work.
Preferred Skills and Qualifications:
Good working knowledge and experience with desktop support.
Knowledge of PC's and mobile hardware/software. Apple product experience a plus.
Demonstrated proficiency in MS Office products, Windows, Antivirus, Networking, Disaster Recovery, Email servers, etc.
Basic knowledge and experience with network connectivity and servers
Excellent written and verbal communication skills.
Excellent organizational skills.
Valid Drivers license.
Compensation
Competitive Salary and Benefits – commensurate with experience and skill set
Based on Experience (part- time and internship positions = starting at $12 hour)
Send resume to hr@kplus.com to apply – follow-up at 312.882.4400.